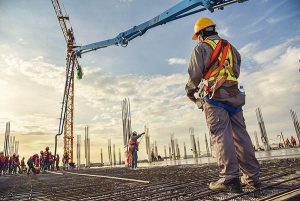 NAWA offers a complete and integrated modular construction system designed to meet the critical needs and requirements of demanding clients. All construction is executed in accordance with internationally recognized standards such as UNI, DIN etc...
Our system is flexible and the standard ISO size units may be coupled in a number of ways to form virtually any type of building that may be required to fit the space and area available. Assembly of the units is very simple no specific specialized welding processes are required and the whole structure is bolted together so that it may in the future be dismantled and transported to a new location.
NAWA is also a leader in the construction of "Steel Frame Modular Housing / Camping Facilities" destined mainly, but not limited to, companies operating in the Oil & Gas sector, the Mining Sector, Peace Keeping Forces, Military and Civil Protection Agencies.
The supply scope is not restricted to the provision of simple accommodation facilities but includes: Recreation centers -Gymnasiums - Water treatment plants - Power generation required for both large & small scale camps/housing sites - Electrical & communication installations - Life support facilities such as mobile hospitals to large fully equipped hospitals...etc